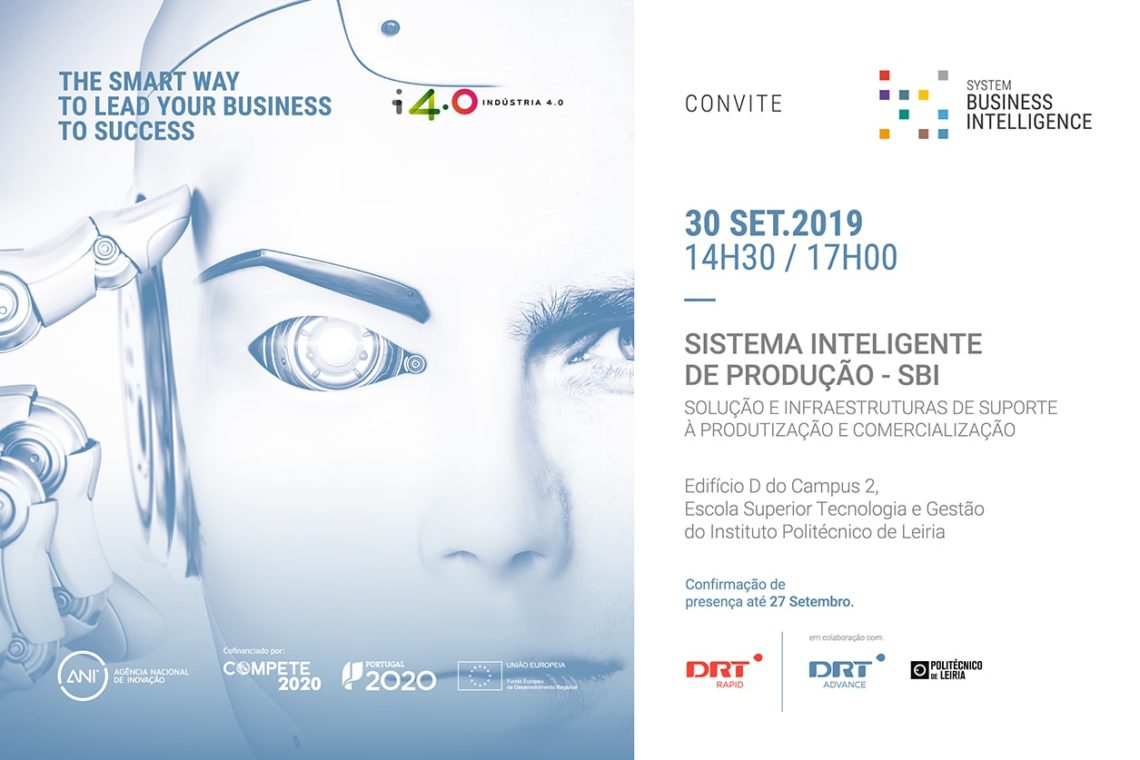 Next  September 30 will take place a public presentation session about SBI – System for Business Intelligence.
It is a revolutionary management software, that was developed by DRT with the goal to simplified and boost the global management of any business. With the incorporation of A.I. (artificial intelligence), complex heuristics and algorithms of machine Learning, the control and decision making by project managers and company administrators becomes much more effective and efficient. Currently, SBI can be used by any business, such as mass production or production on demand, proven reality in the DRT group.
The session take place at 2:30 pm, at Building D, Campus 2 of School of Technology and Management of the Polytechnic Institute of Leiria.
More information about the event, please contact eventos@drt-group.com